October is a busy month in machinima history! Ben goes back through the archives and digs out some real gems. Many of the links take you to the Internet Archive, where Ben has been uploading old content as we find it – for posterity and future generations of machinima creators to enjoy.
Notes and Links –
The Rangers released their first Quake movie, Diary of a Camper, https://archive.org/details/WinQuake919201632722P
Ranger Gone Bad, https://archive.org/details/ranger-gone-bad-1996-winquake
Circus Life Part 2 released by Donnovan, https://archive.org/details/cirus2_202110
Strange Company released the first of 4 shorts titled (commercial machinima) Matrix 4×1: Control Room – https://archive.org/details/Matrix4x1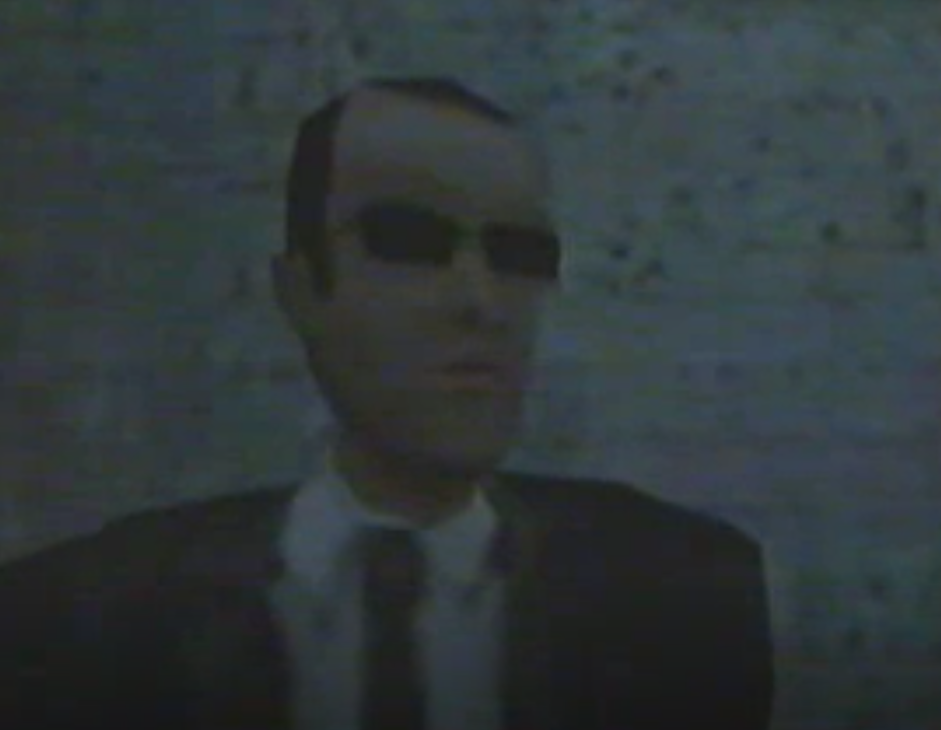 Dark Age of Camelot released (several machinima produced), https://www.youtube.com/watch?v=vnQgqkymgtE
The Scott's Man, https://archive.org/details/scottsman_202110
Strange Company kills The Lithtech Film Producer project due to its massive size and lackluster tools, compared to newer tools already now available – open letter https://web.archive.org/web/20061011145541/http://www.strangecompany.org/lfp/cancellation.htm
ILL Clan released Sorry Mrs. Ioco, a quick production that was created as a test to see how fast they could produce a short film, https://archive.org/details/sorrymrsioco
Starfury posted his first edition tutorial on how to use UT2003's Matinee tool that is used for re-camming and cut-scene production, http://www.snipersparadise.net/machinima_tutorial.html
Max Payne 2: The Fall of Max Payne released, https://www.youtube.com/watch?v=wkBbLqgcQco
Leo "Dr-Nemesis" Lucien-Bay released a teaser trailer for his film Dragons, which premiered at the 2003 Machinima Film Festival, https://archive.org/details/BPS-Dragons-Teaser
The Winners of the 2nd Machinima Film Festival Awards were Fountainhead Entertainment's In The Waiting Line, https://archive.org/details/Zero_7_In_The_Waiting_Line and Red Vs Blue's Blood Gulch Chronicles
Game On, a promo piece made with live video footage and fused with a custom UT2004 modification, was made for the Volvo V50 car. Nathan "MuNansen" Moller was part of the team, who was organizer of 5M NYC, https://archive.org/details/Game_On_Short_Film
OC3 Entertainment Inc. released a machinima movie of Abbot & Costello's famous Who's On First routine. The movie was created using UT2004 and the Impersonator Mod Tool which creates highly realistic facial animation from a WAV file, https://archive.org/details/elvis-and-costello-whos-on-first-skit-filmed-in-unreal-tournament-2004
Rooster Teeth Productions (Red Vs Blue) released their first episode in a new series made in Sims 2 entitled The Strangerhood – Why Are you Here?, https://www.youtube.com/watch?v=ipNPktZPkVg
A BDes thesis on machinima was submitted by Cillian Lyons at Institute of Art Design and Technology, Dun Laoghaire, School of Art, Design and Media, entitled "From Drawings to Code, From Thaumatrope to Machinima – How technology has affected the development of animation" (2004)
The games industry website Gamasutra reviewed The Art Of 3D Game-Based Filmmaking by Paul Marino, https://www.gamedeveloper.com/art/book-review-i-the-art-of-machinima-i-
Neverending Nights released Episode 01: Heroes!??!, http://neverendingnights.com/nenvideos/season-01-episode-01-21-1080p-hd
Riot Films released their Max Payne 2 based film Only The Strong Survive, the first episode in a 3-film trilogy (by Jason Choi and Ricky Grove), https://archive.org/details/only-the-strong-survive-machinima
MrVH released his second IL2 Film entitled I Promise, an emotional journey into a pilot's promise to return home, https://archive.org/details/i-promise-Mr-VH – first film is Brother
Strange Company's epic Neverwinter Nights machinima Bloodspell's first trailer, https://archive.org/details/bloodspell_trailer_2005
In celebration of the Bloodspell Trailer's release, Bioware posted the first of three interviews with the Bloodspell Team examining different components' (writing, filming, hacking, etc), https://web.archive.org/web/20110611110434/http://nwn.bioware.com/players/profile_makingof_bloodspell_p1.html
Binary Picture Show (Dr Nemesis) released the first episode of Bouncers entitled Prologue, https://archive.org/details/bouncers-please-prologue
P.E.D.S Season 2 Premiere, Episode 14: Welcome To Liberty City, https://www.youtube.com/watch?v=4CJcrvn1_fM
Xfire announced the winners of the World of Warcraft Summer movie contest. The grand prize winner was Riot Film's Edge of No Remorse, https://vimeo.com/channels/riotfilms/76501160
Other notable events:
On Sunday, 3 October 2004, artist Joseph DeLappe re-enacted the first 2004 Presidential Debate between Senator John Kerry and President George Bush in the PC online first person shooter game, Battlefield Vietnam. The performance/re-enactment involved typing into Battlefield Vietnam online the entire transcript from the first presidential debate. DeLappe switched his profile, or name, during the gameplay from "George Bush" to "John Kerry", as needed, to recreate, through the instant, text messaging system used in the online game, the entire 14,000+ words. The transcript, used in printed form from the New York Times on the web, were typed into the online gameplay over the course of an eight hour session, visiting multiple game servers in the US and abroad. "John Kerry" or "George Bush" were randomly assigned by the host servers to either the US, South Vietnamese Army or the NVA (North Vietnamese Army) teams during the numerous online game sessions, each lasting from 2 minutes to 1/2 hour. Each game session featured between 14 and 31 other online gamers. There was much reaction from the other players during the re-enactment: from righteous outrage to genuine political dialogue to being kicked several times from multiple servers. The experience was thoroughly exhausting, truly a monumental effort at absurdist, online political theater.
A day later, DeLappe re-enacted the second "Town Hall" style presidential debate in a piece entitled: "Town Hall: Jedi Knight Outcast", using the "Star Wars: Jedi Knight II: Jedi Outcast" online game as a platform for recreating this second presidential debate. See the recordings here, http://www.delappe.net/play/the-great-debates/
Epic Games released the $1,000,000 Make Something Unreal Contest Phase 4 finalists (24) from the Real-Time Non-Interactive Movie list (search Internet Archive – when we find the films, we'll upload them):
Sparked Memory
Scrap
UTConfrontation
botMovie
The Everseason
UTXMP Matinee Movie 1
The Editor Has You
Cancers – A UT2K4 Machinima Film
The Infiltrators
Damnation (Single Player Mod)
MOV-TorlanHero MSU4
The Journey
Real-Time Non-Interactive Movie Honorable Mentions:
Robin Hood & The Kings Ransom (single Player Mod)
Neosaka: The Forgotten (?)
The Bank Job
The Unreality HAS YOU!!
Lawdogs (Multiplayer/SP? Mod)
Testimony of a Paraqeet
Intelligent Life
Blade Runner
Piddly's Chance (Single Player Mod)
Antechamber
Hollow Moon (Single Player/MP?) Mod
Tags
Abbot & Costello
,
Bioware
,
Cillian Lyons
,
Donnovan
,
Fountainhead Entertainment
,
Ill Clan
,
Jason Choi
,
Joseph Delappe
,
Leo Lucien-Bay
,
Lithtech Film Producer
,
Machinima
,
machinima podcast
,
Make Something Unreal
,
Matinee
,
Matrix
,
Max Payne
,
Nathan MuNansen Moller
,
Paul Marino
,
Ricky Grove
,
Rooster Teeth
,
Starfury
,
Strange Company
,
The Rangers
,
Unreal Tournament
,
World of Warcraft