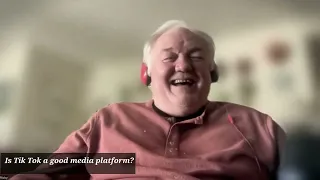 This week, Ricky provokes us with a selection of shorts released on TikTok. We discuss the usefulness of the platform for machinima and virtual production creators, as well as pass comment on the three films we take a look at, which unsurprisingly we variously struggle with. Phil's analogy to fish restaurants of different quality sums it up well for us all.
YouTube Version of this Episode
Show Notes and Links
A nice way to do some machinimas by AntroksRD, released 27 Dec 2022 –
Make your own FNAF videos with Movieoke! By movieokeapp, released 21 Sept 2022 –
Here's a link to the app if you wanted to give it a go yourself.
FNAF on Steam here, £3.99
In the back of my mind by boyfrogsims, released 19 Sept 2022 –
all the best memories are hers – sims 4 machinima by boyfrogsims, released 28 Jan 2021 –
European Commission bans TikTok on staff devices, BBC, 23 Feb 2023
The push to ban TikTok, Wired, 23 Feb 2023
TikTok access from government devices restricted in more than half of US states, CNN Business, 16 Jan 2023