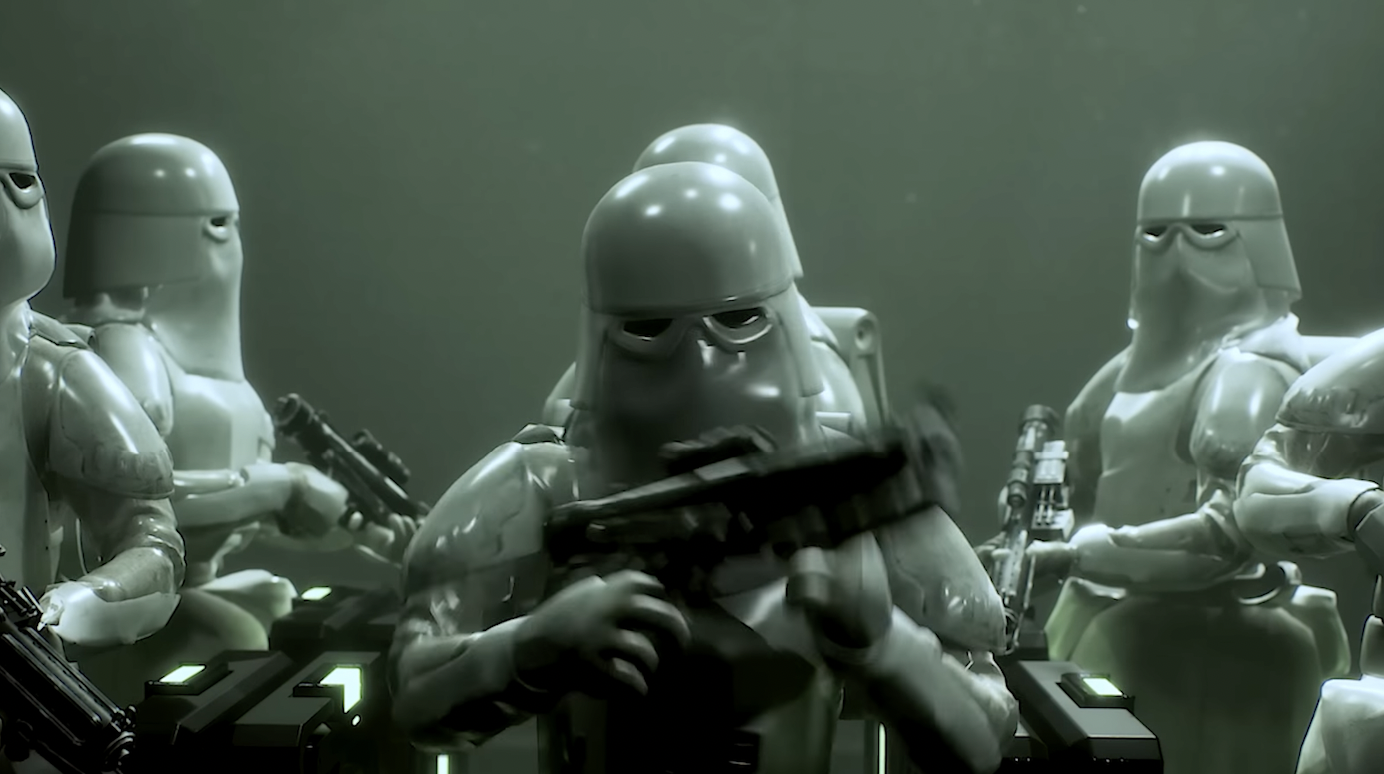 This week, we take a look at some interesting projects we've found in our monthly search of the inter-web for all things machinima / virtual production / real-time. We bring you projects using Web3, made with a HUGE cast, mix virtual and real, and 2D and 3D animation styles
Crip Ya Enthusiasm by SnoopDogg (rel 16 Oct 2022)
Apart from the typical SnoopDogg lingo, which you either love or loathe, this is an interesting short made in Unreal Engine 5. It is not so much interesting because it is a music video by a self-confessed creative tech lover with a novel storytelling approach to putting his content out, but because it is being distrubted through Snoop's new Web3 platform called Astro Project as a gamified experience or, to use his term, a 'metaverse music video'. The characters used in the video have been made available on the platform's marketplace as NFTs and other creators are being encouraged to create and share content through the platform to unlock exclusive content and hosted events. Anyone buying the characters can do anything they like with them, include them in their own creative works for example, using the blockchain tech embedded in their creation and distribution. So, whether you like the content or not, its the platform process used that is particularly interesting in this project.
As with all things NFTs, it is worth noting that really, its success is only as good as the marketing effort through which you can achieve decent audiences in order to manipulate the market parameters. Obviously SnoopDogg has an upper hand on this.
SAPIENS by Lukas Klosel (rel 7 July 2022)
This is a cinematic short about the impact on man on our planet. Its a very provocative film, which does include some disturbing scenes (so if you're sensitive, you may want to miss watching this one). We're not exactly sure what creative tools have been used in this one, and the description doesn't say, but certainly there's a fair amount of post-production as well as mixing of real and virtual content so there's bound to have been some use of virtual production tools. We include it though because of the way it mixes virtual and real scenes, how it portrays its focal story through visual concepts (and lens focus) and clever use of sound design.
Sandstorm by Wailander (rel 13 May 2022)
A more traditional machinima made in Star Citizen, this has some great dynamics, played out by the 97 players involved in shooting the scenes included in the finished video. Its an incredibly complex set of scenes with many participants involved in portraying the details of the rather loosely defined plot. Its creative goal, however, wasn't so much to tell a story as to bring together as many different players as it could. We certainly think it delivered on, drawing in organizations from five different countries (France, USA, Switzerland, Belgium, Germany) and portraying as accurately as it could how fighting unfolds in this expansive engine. The story is held together with a front end briefing against which they do periodic updates. The credits section alone is something to just take a look at. The final scene intimates a continuing saga and we look forward to seeing that and perhaps more of a story integrated into the fighting action too.
Roborovski by Rick Pearce (rel 2020)
Too sentimental for Ricky perhaps, but certainly not one for Nemo-loving children, this is short that mixes 2D and 3D animation styles very effectively. Made in Unreal Engine 4.21, primarily used in order to test the creative pipeline in the engine, the film won Flickerfest's best animation award in 2020. It was made by Pearce's Spectre Studio and funded by Screen Australia, so it is by no means a naive creative endeavour. The video is above in the title link, but here's a behind the scenes look at the making of the film, which is particularly interesting too.
The Walker by AFK – The Webseries (Rel 5 Aug 2022)
Finally, this month, a revisit to a little bit of old-style fun made in Unreal Engine 5, invoking all those great memories of RVB Series 1 (Rooster Teeth, for those in the know). In this short, some incredibly well done Star Wars comedy voice-acting, told through the suits of the Empire's Snow Troopers, located deep in the bowels of an ATAT. Enjoy!