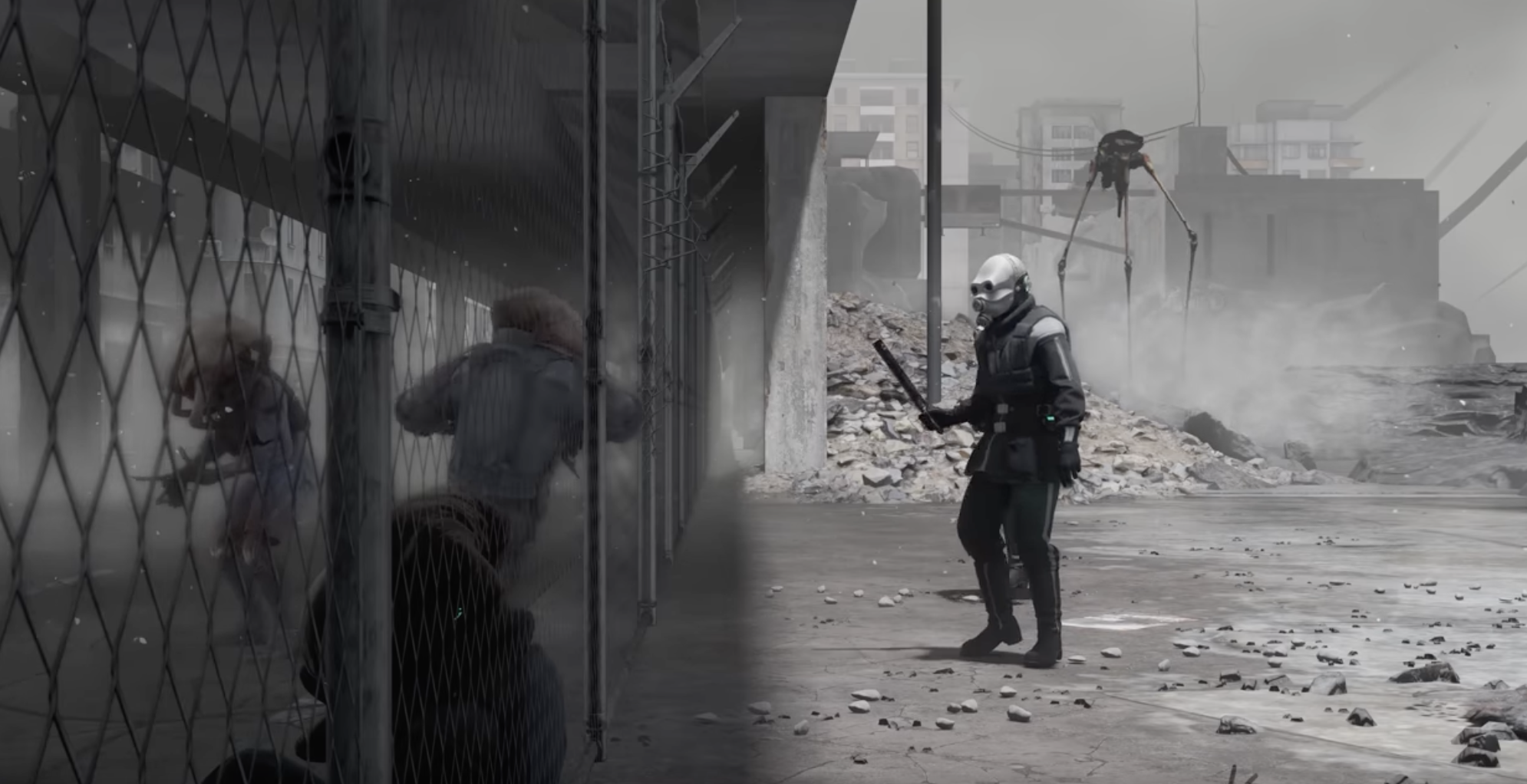 From AI to sci-fi to dystopian world stories, this week's selection demonstrates creative tools and processes being used to realize these shorts.
Our first selection this week is a beautifully rendered morphing AI film called The High Seas, made using 60fps/4K by Drew Medina (released 9 Apr 2023) – one of the few we've seen so far. Embedding has been disabled, but please do follow the link here.
Constelar is by Oskar Alvardo (score by Lee Daish), released 4 Feb 2023. This has been made using Blender and an interesting approach to storytelling, with an almost 1970s noir feel to it –
The next film is a cinematic tribute to the makers of StarCraft, called Judgment Cinematic by Nakma, released 23 Mar 2023. The music (which we note is uncredited) adds much to the story telling but it also needs some understanding of the StarCraft world to fully appreciate the nuances in the plot which is vaguely Star Wars-ish. Nonetheless, a great effort, especially since it took just three months to make this machinima – there are some great shots and editing is well done –
The dystopian world of Valve's Half Life, made using Source Filmmaker, has been used in our next two film selections. The first is called Combined and draws on the lore in the game. It is quite violent but does well to 'humanise' the characters. The animation looks surprisingly old-style, even if it is only 2021 – a reflection on just how quickly the cinematic aesthetic has changed in such a short period of time. In Perimeter (our feature image for this post), which also portrays the Combine, there is quite a different aesthetic finish to it. What's interesting about this film is the inspiration it drew from: concept art by Vyacheslav Gluhov. Both these films are great examples of how a game inspires creators to take one aspect, in this case the Combine character in HL, and extend the narrative into new and interesting directions.
Combined by Virlance (released 19 Mar 2021) –
Perimeter by Komegatze (released 14 Feb 2023) –