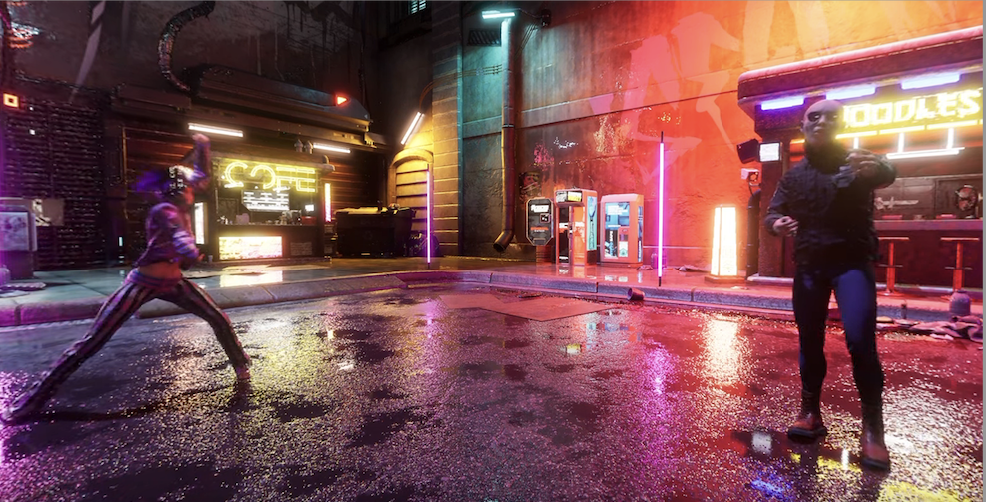 This week's pick is a 360 music video – a 'metaverse' video – by a creator we've been following all year, Jae Solina aka JSFilmz. The film has been created in UE5 and includes some nifty mocap, great dance moves and some interesting lighting effects. Hear what the team have to say about the film and format and let us have your comments too!
YouTube Version of this Episode
Show Notes and Links
Metaverse Music Video, released 10 Sept 2022 (note, the video can be viewed as a VR experience or a 360 video) – where is the Batman Easter Egg?!!!
Our discussion on Friedrich Kirschner's immersive machinima, person2184, in THIS episode
Nightmare Puppeteer allows 360 filmmaking – check out the engine on Steam HERE
Key questions: what new language might be needed for machinima story vs experience creators to get the most out of VR/360 formats?
Credits –
Speakers: Ricky Grove, Damien Valentine, Tracy Harwood (MIA Phil Rice, courtesy of Hurricane Ian)
Producer/Editor: Damien Valentine
Music: Scott Buckley – www.scottbuckley.com.au CC 00