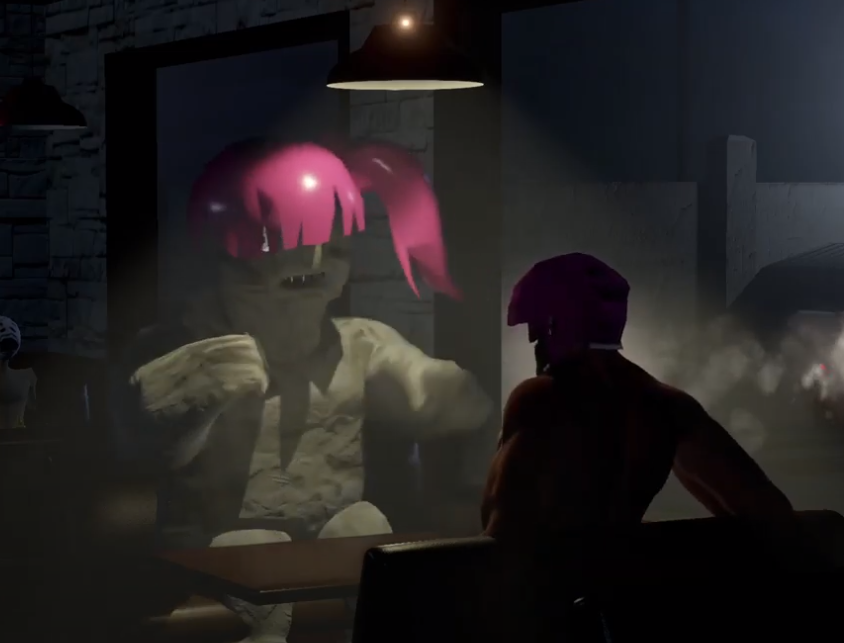 And Now For Something Completely Machinima is a long-form podcast devoted to machinima (movies made in game engines), real-time technologies and virtual reality. This month (April 2021) we are splitting our 3rd podcast into four sections which will post once a week: Machinima News (April 1), Machinima Films (April 8), Machinima Discussion (April 15), and a Special "Build a Machinima PC" podcast (April 22).
Episode 3 was produced by Ricky Grovejoined by hosts Phil Rice, Tracy Harwood, and Damien Valentine.
Summary: Ricky interviews Slavo Strangeovich (formerly known as m dot strange) about his new game "Nightmare Puppeteer", which is actually a great machinima-creation tool.
Contact and Feedback for this show: https://completelymachinima.com/#talk
Fully detailed and link-infused notes for this episode are available at:
Address is coming
Slavo Interview
Imagination Rabbit Youtube channel
Nightmare Puppeteer on Steam-like
Nightmare Puppeteer on Steam (steampowered.com)
Nightmare Puppeteer website
Time links
1:31 Sets in Nightmare Puppeteer
3:35 Running Man set
5:35 Slavo corrects Ricky: He outsourced set creation like a good capitalist
6:48 Slavo on "Rando" characters and their use in Nightmare Puppeteer
8:28 Public response to Nightmare Puppeteer
9:28 Ricky can't read his own handwriting but asks question anyway
10:17 Twitch Integration
12:53 Fast overview on how to create machinima in Nightmare Puppeteer
14:38 How to record video in Nightmare Puppeteer
15:31 Hidden features in Nightmare Puppeteer
17:48 How to bring in custom content
19:45 Ricky's Strange Opera idea and how to remove singers voice from a recording
21:14 Aida with Caruso and music credits
link to Caruso recording at archive.org (public domain