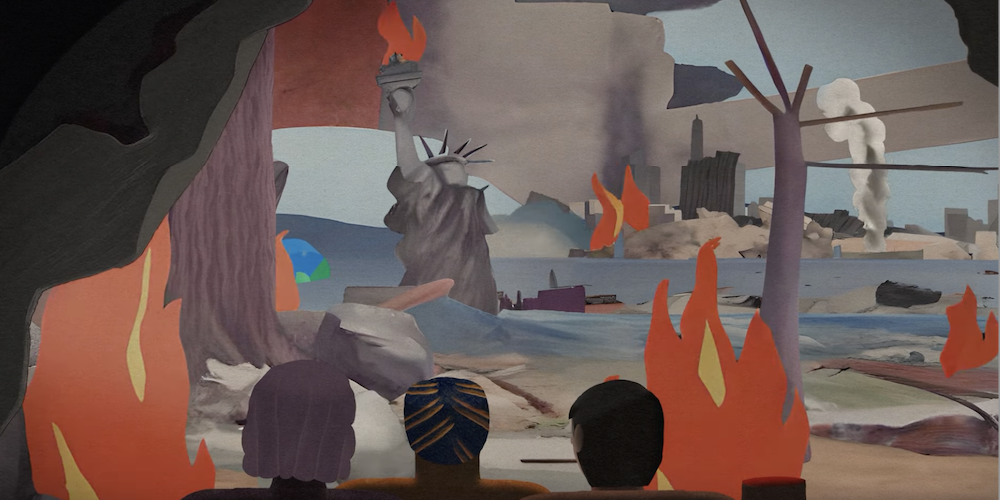 The second of our March projects updates, this week we have a selection of work made using AI and live action.
Do The Evolution by Ricardo Villavicencio
We kick this week's projects off with one of the first to be released by Runway Studios, whom we discussed in our Tech Update 1 on AI generators earlier this month. Released on 2 March 2023, this film is described as a posthumanist concept and whilst it starts with what seems like an homage to 2001: A Space Odyssey, it certainly ends with a slightly different narrative, vaguely reminiscent of Planet of the Apes. Its surreal for sure, and what's interesting is that its been created with AI – although its not exactly clear whether that actually extends to the story's plot too. Check it out here, and note it is the second of a trilogy from this creator although they are not all on the channel –
The film is also our featured image for this week's blog post.
HALO – A Hero's Journey by Raw Mind Pictures
We loved this! Its not actually a machinima production at all but a live action, shot in a quarry and supported by a community of cosplayers. The film was released 19 December 2021 and the channel includes a great 'making of' film too – lots of fun for Halo lovers everywhere –
Three days and 50 people, an impressive endeavour, and here's the making of –
Nitro Warriors: A Stop Motion Animated Film by Vanguard Pictures
Not machinima and not even recent, but we just loved this awesome stop-mo which not surprisingly took 6 months to film, released 26 Aug 2012, such great timing to the soundscape –