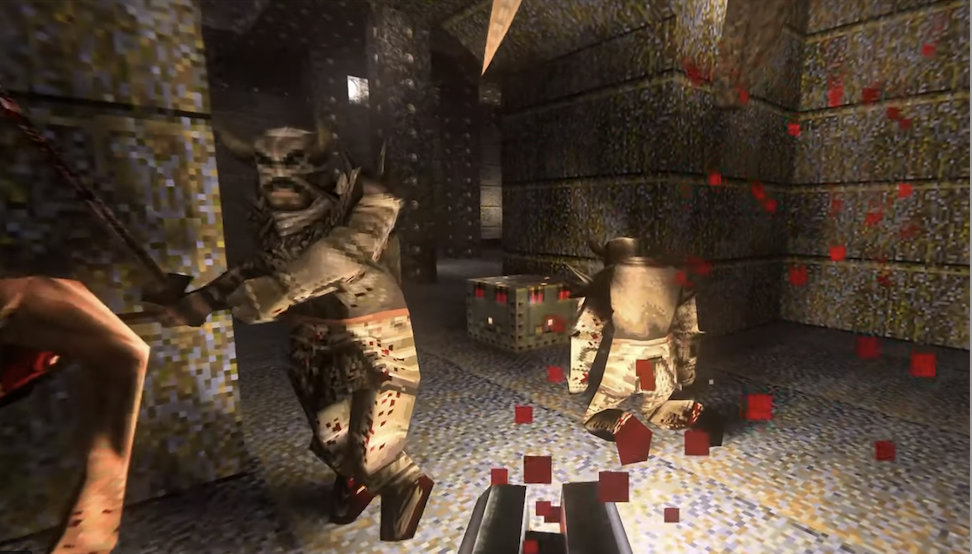 Even the everyday gamer knows how much graphics technology has advanced over the last few years. The days of the old, pixelated textures on walls and rocks are long gone. So much so that gamers with more advanced skills have gone back to classic games like Doom and have re-coded them to include advanced graphic technology like high-definition textures and ray-traced rendering.
I'm not going to go into detail about ray tracing in this short article. You can find a complete explanation here. Essentially it has to do with how light is reproduced in a 3D game engine. Ray-traced rendering makes everything in a 3D scene look more realistic and believable. This is why adding ray tracing to games like Doom and now Quake is so exciting. The original blocky look to the game is gone. In its place is a more believable environment that adds so much to the atmosphere of horror in the game. This is perfect for those who want to go back and play the original game: it's a better experience. It is also great for those first-time gamers who didn't grow up with Doom or Quake.
Although certainly not at the same level of realism as modern games like Elden Ring, the new Quake mod is pretty damn good if you ask me. The sultim_t team deserves a standing ovation for their hard work.
You can download the Quake Ray Traced Mod by clicking the link. We also have a short trailer that sultim_t put on out the mod. The comments for the video are worth a read as well. Of course, you need to buy Quake from Steam in order to get started. The mod is free.
---